Since 1936 the Harvard Journal of Asiatic Studies (HJAS) has without interruption published outstanding original research and in-depth reviews of books about China, Japan, Korea, and Inner Asia. HJAS publishes the highest-quality scholarship in a multidisciplinary forum that includes premodern and modern literature, art history, and religious studies; digital humanities; premodern history and social science; and modern history and humanistic social science through the mid-twentieth century. The journal values analytically rigorous articles that place specialized research findings in a broader context for scholars working across East and Inner Asia. HJAS occasionally publishes clusters of articles that present focused and vibrant debate on specific topics. The editors welcome inquiries about special issues on focused topics.
Editors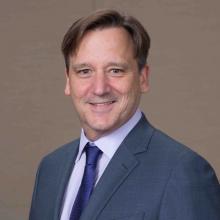 David L. Howell
Editor
David L. Howell is Professor of Japanese History at Harvard University and Editor of the Harvard Journal of Asiatic Studies. He received his B.A. from the University of Hawai'i at Hilo and Ph.D. in History from Princeton University. He taught at the University of Texas at Austin and Princeton before joining the Harvard faculty in 2010. Howell is the author of Capitalism from Within: Economy, Society, and the State in a Japanese Fishery (1995) and Geographies of Identity in Nineteenth-Century Japan (2005) as well as numerous articles. 
Howell's research focuses on the social history of Japan in the Tokugawa (1603–1868) and Meiji (1868–1912) periods. He is particularly interested in the ways changing political and economic institutions affected the lives and livelihoods of ordinary people over the course of the nineteenth century. His current projects include a short survey of the Meiji Restoration period and a history of human waste and garbage in the cities of Tokugawa and Meiji Japan. He is also a co-editor of a new edition of the Cambridge History of Japan.
Editors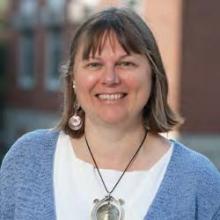 Melissa J. Brown
Managing Editor
Melissa J. Brown is Managing Editor of the Harvard Journal of Asiatic Studies. She received her BA and MA degrees from Stanford University and her PhD in Anthropology from the University of Washington-Seattle. She was on the faculty at the University of Cincinnati and Stanford University before coming to the Radcliffe Institute for Advanced Studies at Harvard in 2011 and joining the HJAS staff in 2014. Brown's publications include Is Taiwan Chinese? The Impact of Culture, Power, and Migration on Changing Identities (2004), Explaining Culture Scientifically (2008), "Marriage Mobility and Footbinding in Pre-1949 Rural China" (Journal of Asian Studies 71.4, 2012), "Dutiful Help: Masking Rural Women's Economic Contributions" (in Transforming Patriarchy, 2016), and "Footbinding, Industrialization, and Evolutionary Explanation: An Empirical Illustration of Niche Construction and Social Inheritance" (Human Nature 27.4, 2016).
HJAS

Editorial Board 2016–2017
| | |
| --- | --- |
| Janet Gyatso | Michael J. Puett |
| Sun Joo Kim | Xiaofei Tian |
| Melissa McCormick |   |
|   |   |
HJAS

Advisory Board 2016–2017
Ryuichi Abe
Shigehisa Kuriyama
Peter K. Bol
Wai-yee Li
Albert M. Craig
David McCann
Edwin A. Cranston
Stephen Owen
Carter J. Eckert
James Robson
Mark C. Elliott
Michael Szonyi
Andrew Gordon
Karen Thornber
Helen Hardacre
Tu Weiming
Howard Hibbett
David Der-wei Wang
Wilt L. Idema
Tomiko Yoda
Leonard

W. J.

van der Kuijp
 
Contributors
Book Review Editor: Michael Thornton
Editorial Assistance: William N. French, Nancy Hearst, Kate Monaghan, and Caroline Reeves
Composition: Birdtrack Press